April, 2006
"Robert Newman's History of Oil" - a satirical tour de force. Watch now!
(Click image for RealPlayer version - or go to Indybay page for other formats)
"The petrol bubble is about to burst"
"To understand the wars and politics of the last 100 years we must put oil centre stage"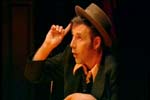 The deceptively bland title("History of..") hardly does justice to this superlative, 60 minute, satirical tour-de-force from (still) stellar British stand-up Robert Newman.
What is (or was) essentially a one-man show has been brilliantly enhanced and expanded (makes a change from filtered or censored) for TV by Tiger Aspect Productions and whilst we obviously don't agree entirely with Rob Newman's (current?) take on clean vehicle technologies(see last 30 minutes) or his "No Way Out" Doomsday conclusions - we do take our figurative hats off to any comedian or satirist with the wit, the balls, the attitude to include nonchalant references to "energy carriers", "the hydrogen economy" and "zinc air" in any performance and succeed in carrying the audience with them every step of the way.
This is electrifying stuff - no matter what alternative power or energy source you happen to believe in(if any): if you're a fan of Jon Stewart, Rory Bremner, Bill Maher or Bill Hicks(or indeed if you are any of the above-named artistes...) - this masterclass in satirical activism should blow you clean away....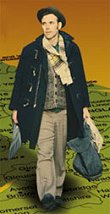 Robert Newman - who he? Comedy double-act Newman and Baddiel enjoyed a meteoric rise to pop-star-like status in the early Nineties, going on to fill massive auditoria - Wembley Arena, for one.
Click here for the BBC's potted..er.."History of Newman and Baddiel".
See also: Rob Newman.com
April, 2006
The Independent goes extra green mile on plug-ins, EV's, ebikes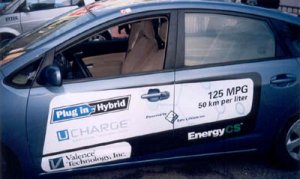 It looks as if our(and your..?)loud incessant whinging(see column left: 'PLUG-IN silence'..) is beginning to have the desired effect - especially at the Independent.
Hawk-eyed media-watchers will be aware that both the Times and the Guardian have tentatively broken the UK media's conspicuous plug-in silence in the last couple of weeks - but the coverage in those newspapers(in stark contrast to The Independent's latest) has been predictably timid and corporately correct: in both instances (article links: Times, Guardian) the term 'plug-in' is mentioned fleetingly and just once - and is buried deep within articles broadly examining the unstoppable rise of Toyota.
And of course neither the Guardian or the Times deign even to acknowledge the existence of "upstart start-up" and plug-in pioneers Amberjac UK - whereas James Ruppert's piece in the Independent is entirely dedicated to the Lincolnshire-based company's 100+ mpg Li-ion boosted Prius.
The clue's in the title:
"Amberjac Plug-In Prius: Hail the 130mpg car"
Yes - it's a sad fact that our "non-independent" mainstream media is for the most part still unwilling to loudly publicize any automotive innovation that lacks significant, official corporate and/or political appproval.
(They made the same costly Canute-inspired mistake nine years ago in 1997 of course - following the launch of the original Prius in Japan).
All of which is in sharp contrast to The Independent's most recent green transport supplement which is, in our view, the boldest, brassiest and sassiest yet - right up our street in fact. It also includes a fair and fulsome review of the Sakura Mustang 'chopper-style' ebike which in turn is accompanied by four of the largest ebike-retailer ads we've ever seen in the national press - the very model of ethical capitalism and green product placement.
++ Breaking News ++ "Toyota aim to launch 113 mpg Lithium-powered Prius by 2008"
(Auto Express reports - Edition 904, April 5-11 '06, print version only - P.19)
- Auto Express "spies" are confirming hitherto very faint rumours from Japan:
"...we've been told that engineers working on the new Prius have a fuel economy target of 40 km/litre - that's a mind-boggling 113 mpg...Toyota hopes to get its new model on the road as early as 2008." No word yet though as to whether this version of the hybrid will be plugin-able - nevertheless this news, if confirmed by Toyota, will inevitably steal some of the thunder and green limelight from plug-in pacemakers like Amberjac in the UK and Toronto-based Edrive and Hymotion in the States. Then again - it should be easier and cheaper to add plug-in capability to the planned 2008 Li-ion-boosted Prius version if Toyota fail to go that extra mile themselves.
Related links - Amberjac Plug-in:
1) Homepages: Amberjac Projects aka Plug In Hybrids.
2) See EVUK's June 2005 Amberjac/plug-in report: "125+ mpg plug-in(able) Prius+ to go on sale in UK/Europe in 2006 !"
3) EVUK interview (Dec 2004) with Amberjac Projects' Simon Sheldon re Valence's groundbreaking Saphion Li-ion.
4)


Click image to watch video of Amberjac Prius Plug-in
March, 2006
TV Alert! Robert Redford in "Three Days of the Condor"(Ch 5 TV,Sun)
"Oil fields! This whole damn thing was about oil !"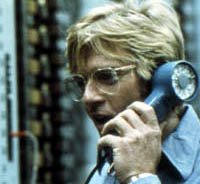 Those relative rebels at Channel 5 TV(UK) are broadcasting Sydney Pollack's rarely shown(um,why?) 1975 - that's 30 years before Clooney's "Syriana" - post-Watergate CIA/oil political thriller "Three Days of the Condor" this coming Sunday, 26 March at 13.10 pm.(ie. early afternoon)
Click Redford image to watch superb extended video-clip trailer(Videodetective.com - short ad precedes)
...and the immortal quote comes from Robert Redford's character Turner:
"Oil fields! This whole damn thing was about oil !"
The plot/storyline is as "far-fetched" as contemporary reality:
Robert Redford's New York CIA cell is taken out by a "CIA within the CIA" after Redford unwittingly or unknowingly stumbles upon a "what if" plan...to invade an unnamed Middle East country for its oil.
Towards the end of the film the penny drops as Redford finally grasps and gasps the truth:
"Oil fields. Oil. That's it, isn't it? This whole damn thing was about oil ! Wasn't it? Wasn't it?"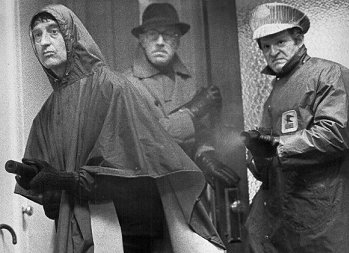 Viewers might like to speculate(wildly!) as to why this film is so rarely shown on (British) TV. Why we wonder - innocently - did no UK / Euro-wide satellite TV company show it in, say, March 2003 for example?
From "IMDB Quotes" :
Turner: What the hell is so important about
(He stops as he sees the connection.)
Turner: Oil fields. Oil. That's it, isn't it? This whole damn thing was about oil ! Wasn't it? Wasn't it?
Atwood: Yes, it was.
(Viewers: don't be put off by the deliberately tedious first 15 minutes of the film !)
See also:
- Videodetective.com 's "Three Days..." main-page(video-clips/trailer links etc.)
- IMDB's "Three Days..." main-page.
March, 2006
Global Village Mystery - and a local history lesson
"It's very much against the Establishment and so, over the years, I've been on the receiving end of a lot of flak and negativity from Establishment-type people because their whole careers have been down one route."
So just who is this "anti-establishment type"?
(Clue: his son is a - clearly slightly less rebellious - international banker...)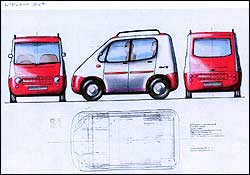 We're talking of course about Professor Tony Stevens of Global Village Transport(GVT) and the quote comes from that seething hotbed of anti-establishment radicalism The Daily Telegraph(14. Jan '06,"Smarter than a Smart", Mike Rutherford. No - really!).
As does the following extract:
"Prof Tony Stevens is the man behind the affordable, planet-friendly vehicles, which will start at about £6,000 in the UK (for the rechargeable, pure-electric model - a stretched taxi version might set you back more than £10,000, a van £5,500). Yes, he is an ideological academic who's critical of giant motor corporations which can't see the wood for the trees....the only thing that might kill off the innovative ambitious project at this critical stage is a lack of funding from outside investors."
So will the establishment fail us all - again ?
- Time perhaps for that local history lesson...
Although at this stage we(EVUK) can only confirm that we are in communication with GVT(and that we're mightily impressed by what we hear...), many of you will recall our own unavoidably mysterious March 2005 piece regarding "Company X" : "UK Race Car & Aerospace specialist plans novel Zero Emission Li-ion hybrid".
Here's a brief extract to jog your memories :
"We were recently contacted by a renowned UK and US-based low weight vehicle manufacturer and composites/plastics specialist with extensive race car and aerospace experience.....The company expects to have a Ford-based "mule" conversion trialled and tested by the autumn "at which point we will go public and you will be the first to know".
"Company X" - based incidentally in a very local(to EVUK) Gloucestershire village - had, like GVT, put together a "large cosmopolitan team of hard-nosed businessmen and motor industry experts professionals" with impresssive track-records. Major international investors were lined up.
And despite our own initial seen-it-all-before scepticism, this team also seemed supremely confident that this project - this time - would succeed.
Prototypes - or "mules" - were constructed on schedule and testing duly begun. But then towards the end of last year everything went ominously silent.
And, sad to say, eventually we got the bad news: a major US investor had pulled out without explanation or warning causing others to get cold feet and the entire enterprise had collapsed. (BTW: we can now reveal that the partnership had originally planned to produce a low-cost, stereotype-shattering, visually stunning, compressed air/advanced batttery hybrid but had subsequently opted instead for a (bio)diesel or veggiediesel/battery hybrid configuration as well as a long-range(200 km) all-electric option with onboard bio/veggiediesel charger.)
Well, two months have now passed since Global Village Transport announced their plans to develop a range of affordable green-label(sub- 100g/km CO2) cars - to include all-electric, biodiesel and hybrid(..plug-in?) models.




And in that time George Bush, Arnold Schwarzenegger and Bill Ford have all elected, however suspect their motives, to "reveal" to the world that America(see below) is addicted to oil and to the outdated technologies that fuel the demand for oil. Incremental change will no longer do, says Bill Ford: radical and rapid innovation is "The Way Forward".
Suddenly Tony Stevens and GVT aren't looking quite as "anti-establishment" and radical as they did just a few months ago.
We can only hope that this new radicalism is not lost on the diesel die-hards and Toyota-whacked(spanked, trounced) tunnel-visionaries of the British and European establishment and that they will respond - not with yet more recycled rhetoric about "research" and "cars of the future" - but with real investment now in (to quote Bush's speech-writers and thought-thinkers..) "advanced energy initiatives" of the automotive kind.
But the prognosis, judging from past failures, is not good: and that's largely because British and EU governments are in one key respect even more addicted to oil and to the Internal Combustion Engine than both their North and South American counterparts - bagging, as they do, anywhere between $4-6 dollars for every gallon of petrol sold at the pumps.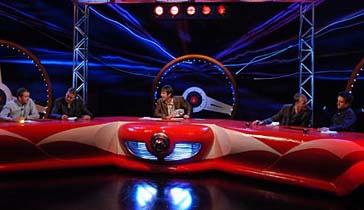 'Petrolheads' are still in the driving seat in the
'Global Media Village'
For more on Britain's Treasury-approved, media-fed ICE-addiction see BBC TV's "Top Gear", "Stars in Fast Cars" - and now, scraping right through the bottom of the crude oil barrel,
"Petrolheads" - an air-headed panel-game in which B-to-Z list celebrities and other me-me-media types are once again invited to get their fossil fuel fix by gleefully stuffing it to the despised environmental lobby at the license-payers' and planet's expense.
(But hell ! Let's make darned sure we clamp down on all those irresponsible fast food & cigarette advertisers - after all human health is sOooo much more important than the health of the planet, right? )
Exit Question :
- How can it be that governments around the world are so willing to fund a neverending succession of scientific/academic studies and research projects examining, measuring and predicting the effects of climate change - another day, another "concerned" TV/newspaper report - whilst would-be solutions-providers and manufacturers like Global Village Transport and the aforementioned local "Company X" are still forced to beg, steal, borrow and generally jump through high hoops in a desperate struggle to secure financial support and media exposure of any kind?
- It really is as if we are all aboard Titanic II trying to work out precisely how thick the ice is and exactly how big a hole it will make in the side of the ship....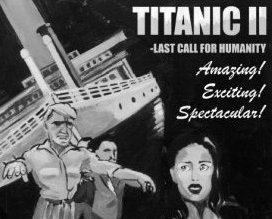 ...or to change metaphors and temperatures from ice to fire...
...not so much fiddling while Rome burns - as sending in the world's top mathematicians to meticulously measure the height of the flames and the density of the smoke.
(Click here for the latest typical example of fiddling and diddling - and refusing to focus on solutions and prevention - from the BBC. And see 'Programme Notes' below)
. More Hyperlinked Hypocrisy:

...and a little juxta-poser for you:
Ban smoking? Ban fast food in schools?
Ban the glorification of terrorism?
(UK politicians vote to outlaw the "glorification" of terrorism - see Guardian report)

Hang on a minute!(Let's juxtapose some more...):

- According to Mr. Blair's Chief Science Advisor, Sir David King , climate change is a greater threat than terrorism - so it must now surely also be time...
.... to outlaw the glorification of the CO2-belching Internal Combustion Engine !

The reality of course is that politicians are looking the other way as the media engages, as never before, in the full-blown glorification - sometimes bordering on pornographication - of these climate-wrecking, CO2-belching, NOxious, anti-socially noisy, woefully inefficient(circa 20%), oil-squandering, war-for-oil-fuelling, particulate-puffing, allergy-triggering, groundwater-spoiling, greenhouse-gas machines(pause - take deep breath) -
- while feeling "morally" bound to clamp down on fast-food in schools and cigarettes in pubs(!)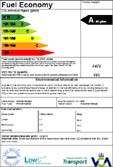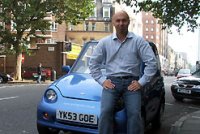 A national disgrace - Britain's only 'green label' production car - apart from the £50k Tango - comes from Bangalore(G-Wiz)..

Now juxtapose all of that - with all of this: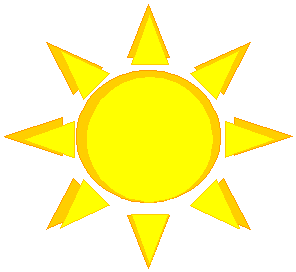 Climate change is a greater threat than terrorism - so tune in to BBC TV's "Petrolheads" and ITV's "Pulling Power" !
Glaciers and ice-caps are vanishing - so glorify the CO2-belching Internal Combustion Engine!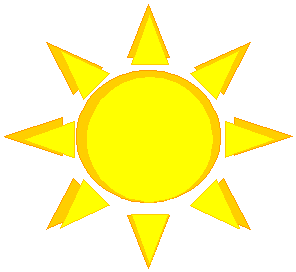 Climate change is a greater threat than terrorism - so tune in to BBC TV's "Top Gear" and Sky TV's "Vroom Vroom".
Glaciers and ice-caps are vanishing - so worship the CO2-belching Internal Combustion Engine!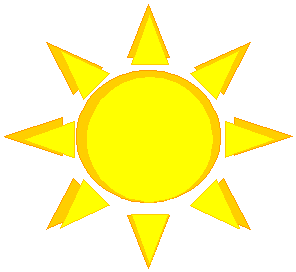 Climate change is a greater threat than terrorism - so tune in to endless oversexed car ads - including ads that use children to sell the product. And tune in to BBC Radio 5's 3-hour-a-day drumbeat "Drive" - and Channel 5 TV's "Pimp My Ride" hard-core.
Yes Siree! - Glaciers and ice-caps are vanishing - so prostitute yourselves - be addicted from a young age - to the glorious
CO2-belching Internal Combustion Engine!

Now who on earth would have thought or believed that Mr. Blair's Chief Science Advisor, Sir David King also called, in 2002, for the phasing out of the internal combustion engine? (See Independent: "British Government's Chief Scientific Adviser calls for Petrol Car Ban").

Of course, instead of "Top Gear" and "Petrolheads", you could tune in to the BBC's vast, green verdant landscape of primetime, public service TV programmes showcasing all the latest news & views on renewable energy, clean vehicle technologies(esp. ZEV's and plug-in hybrids...), and highlighting all the best in green innovation and sustainable development from Britain and around the world.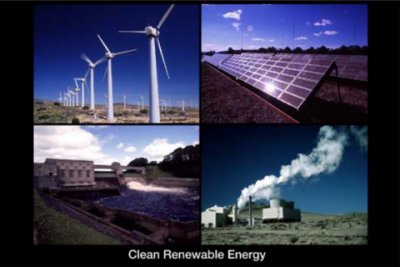 Click image to watch a dazzling selection of BBC green TV highlights

That's right. Programmes that imaginatively, intelligently and fearlessly explore everything that can and should be done - not just at the individual/household level - but most importantly at the corporate and political level, to dramatically reduce greenhouse gas emissions.
(Don't miss the BBC's "Saving Planet Earth" - without David Attenborough! Or "Stars in Green Cars" - with no Clarkson-clones!)

Mr. Blair's Chief Science Advisor, Sir David King :

"Climate change is the most severe problem that we are facing today, more serious even than the threat of terrorism".

Programme notes:

- BBC's short-lived, mistitled "No Waste like Home" (..what about the 20% "efficient" Internal Combustion Engine?)
- ITV News "Three Degrees from Disaster" - including "The Green Life" (..featuring a retro e-Vespa from ScootElectric).

- These 'green lifestyle' productions were a very long time coming and are certainly better than nothing at all - but as long as TV companies refuse to provide dedicated(regular time-slot), wide-ranging, environmental magazine-style programming on a permanent, sustained basis - well, they're really doing little more than baling water out with a tea-cup while pouring gallons back with a bucket.(See "Petrolheads", "Top Gear" etc. etc. above)

Investors! Are you as pro-innovation and "anti-establishment" as Bill Ford, Arnold Schwarzenegger, Prof Tony Stevens and hybrid advocate extraordinaire

Sir Richard Branson(see EVUK's Branson/hybrid report, Nov 05) ?
Are you bored with all the endless speculation about Longbridge, Nanjing and MG Rover?
Then Global Village Transport would (still) love to hear from you! Email us

(EVUK) - or contact The Daily Telegraph.
March, 2006
Clooney's Oscar triumph - and UK Tango taboo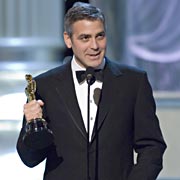 We'd just like to remind you all of this line from our first Clooney-Syriana story in December of last year :
"It'll be amusing to see how long the rest of our TV movie pundits, talk-show hosts etc. will be able to go on side-stepping the Tango and avoiding all references to EV's in the run-up to the film's UK release in March 2006."
Well, as expected, the UK & European mainstream media - with the notable exception of the anti-Iraq-war Daily Mirror - have indeed fallen over themselves not to follow Jay Leno's devil-may-care lead(see below)...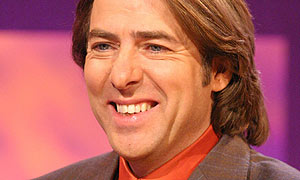 Even Jonathan Ross - himself an EV owner - failed to make even a passing reference to George's UK-built 150 mph Tango EV in his interview with Clooney earlier this month for BBC TV. ( Click Ross to watch Clooney interview )
Note too that, despite several BAFTA nominations, the UK film academy failed to follow through with a single award for either of Clooney's two films.(Another example of British Kyoto Protocol / Iraq war hypocrisy and cowardice..?)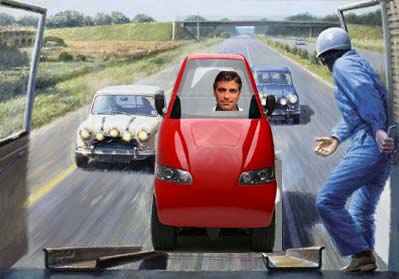 Clooney The Pacemaker - somewhere in Italy...
February, 2006
Young "misfits" shame the Big Boys(and politicians) with soybean / electric supercar
(Click any image to watch CBS News video)
Well - Hallelujah and Eureka rolled into one!

Would you believe it? Two birds hit with one mighty stone as US TV news scores an oil and auto industry-blasting bullseye at last!
While it's no secret that we're battery EV purists at heart here at EVUK, this CBS Evening News report is quite extraordinary in tone and language and could well mark a major media turning point.
And though it's been shamefully late in coming - it really would be near-impossible to overstate(or understate for that matter!) the landmark significance of this memorable report.
(Note: the audio is even more delicious than the visuals -
- click images for CBS News video..).
Following Bush's (in)famous "addicted to oil" State of the Union speech it does indeed appear as if the green light has been given from on high and the message received loud and clear by the mainstream media. The gloves and gags look to be coming off at last - in the States at least.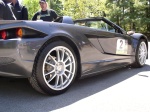 It'll sadly be some time before Britain's hopelessly corporately correct, loyal-to-oil BBC TV, ITV, Channel4 etc. dare to air anything quite as damning, candid(ie. truthful) and "alternative" as this exceptional CBS news item.
Come on all you..er..fearless champions of a "free press" - it's time to get off your Kyoto high horses and finally stand up to the oil and auto industry.
If five disadvantaged, unpaid young black truth-tellers can do it
- so can you!
. Hyperlinks to Hypocrisy:
. UK Government and the far-from-green Brown(Gordon) clamp down on veggie oil tax-dodgers.
So there we have it - "Kyoto-committed" Britain once again showing,er,oil-addicted Americans "The Way Forward".
Be in no doubt - the Treasury has always seen clean, alternative-powered vehicles primarily as a tax-threat - as these three recent articles( 1, 2, 3 ) and a reader's letter from The Independent so clearly demonstrate.
(Would you like to comment on this article? Why not visit Britain's leading - EVUK-linked - EV Discussion(& Media Watch) Groups: Electric Cars UK and Electric Cars UK Forum?)
January, 2006
Clooney with Tango on Leno - video anyone?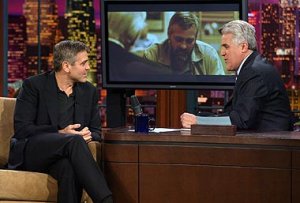 "Is it all / mostly about oil?" asks Jay. If you're still not sure - then look out for Syriana sequel Uzbekistania, The Chronicles of.
When we got wind of Clooney's historic(in EV terms at least..) appearance on The Tonight Show with Jay Leno we knew we just had to get hold of a clip from somewhere...somehow.
Countless EV fans and activists in the US would surely have recorded this one for posterity.
After all, this was the first time that a guest on an internationally-syndicated talkshow - or any TV show for that matter - had not only driven a production EV to the TV studios but also resolved to make electric vehicles(and oil) the focal point of a politically-charged live TV chat & movie-promo session. (And what better way to highlight the oil-sleaze theme of the actor's latest project Syriana ?)
Anyway, with all that going for it, not to mention the fact that Leno himself had turned up for the gig in his own 1909 Baker Electric - well, the EV community and the net just had to be buzzing with video-clip postings, right?
Well no, sadly not.
Plenty of buzz all right - including a word-perfect transcript of the show - and no shortage of "I wish I'd red-buttoned it" hand-wringing.
But no clips!
Until this week, that is, when an esteemed, long-time, loyal EVUK'er finally put us out of our video-less misery with an exclusive, albeit low-definition, tape-to-disk excerpt from the show. And here it is:


Click cars for QuickTime clip. (Apologies for the far-from-perfect 'soft-focus' picture quality - but the alternative, at this point, is no picture at all...)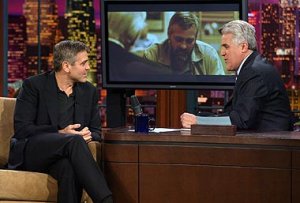 Video notes :

1) The Tango is (quoting Clooney's quip..)"men's"/man-sized - and does indeed "take two" - fully-grown adults, that is. Even if you happen to be a 210 cm/6'11" tall basketball player - as Gizmag reports:
"During January's Los Angeles Auto Show, the company demonstrated how capacious the Tango's second seat is by putting a 210cm NBA basketballer in the passenger seat, and Commuter Cars Corporation's CEO Rick Woodbury in the front - both were seated comfortably."

2) Tango v. Baker Electric - range and speed. Clooney and Leno get so carried away (EV's can have that effect..) that max speed and max range get a little mixed up. Baker Electric: 110 miles/charge and 25 mph. Tango miles/charge and 150 mph. For full clarity see recent EVUK report, "From Banbury to Burbank: Clooney with new Tango T600".

3) Tom Cruise, Tom Hanks, EV's and Leno. In 2002 Cruise parked his all-electric Lexus 2054 from the movie Minority Report in almost the same NBC parking-lot spot as occupied by the Tango and Baker Electric on this occasion. During that show cameras actually followed Tom & Jay out to inspect the car. (See EVUK feature "Cruise and Leno drool over Lexus").
As for Tom Hanks - he has also talked about his EV (RAV4) on this show and others - but has (frustratingly) never included/cut to video-footage or still photos of the vehicle during any TV interview.

4) Syriana → Uzbekiana (or whatever..).
OK - we may be telling tales here. There is no sequel in the pipeline as far as we know but the perfect true-life "screenplay" has already been written(and lived..) by blacklisted former UK ambassador Craig Murray.

And it's not just about oil or gas. No - it's also about war, brutal murder, the massacre of pro-democracy protestors, CIA and secret service sleaze, US-UK government cover-ups and complicity in torture, sex-blackmail and slander.
(Ah yes - the problem with renewable energy is the cost , ain't it?)

But best of all - surely a box-office dream come true - it's been banned by the UK government !

So Mr. Clooney - how's your 'British' accent ?

(Click here to watch "Uzbekiana - the movie-pitch" - begin at 3 mins 40 secs)

Breaking News! Clooney gets three Oscar nominations for 'Syriana' and 'Good Night, and Good Luck' - LA Times(Jan 31) "Clooney Hits It Big".
January, 2006
Cryptic news with clues breaks January blues

We'd like to share the following surprising and tantalizingly upbeat little wire we recently received from a highly-respected all-American EV action hero/activist(pictured) with a unique track-record who we will cryptically refer to here only as "Lightning Rod".
(Sorry - but we've sworn to protect the identity of our rock-solid source "Lightning Rod" - not least because his Xtreme, overt ZEV activities and truly wicked international exploits could - hopefully - someday pose a serious threat to the energy insecurity of the United States and Europe.)

OK - are you ready and well-earthed?
Here's Lightning Rod's hot little wire:

"Keep up the great work! You are making a difference!
2006 will be known as the year of the EV. The momentum is building.

I have been in the industry for over fifteen years now and I have never felt it so strong. With Syriana and EV Confidential just being the tip of the iceberg to follow.
I don't believe you are aware of the recently filmed last episode of Monster Garage(Discovery Channel) of the building of an electric, dual-motored, dual Zilla-controlled, lithium-powered monster car.

I will be back in Europe in a month or so to hopefully be starting a factory to produce brand new converted electrics for certain EU governments with the latest battery technology. You may also find this of interest once it is real. I do know the money behind it is real and the batteries are real and the government contracts are in hand.
But my personal philosophy is nothing is real until it is history - and then I'm still not sure. "

***

Apologies again EVUK'ers - feel free to speculate to your hearts' content...but we cannot name our source !
No - not even to the the FBI/NSA - even if we should be wrongfully arrested, extraordinarily rendered, or chained to the floor Josh Connole-style.
Never!
Not even if strung up by our thumbs and...forced(ouch!) to watch CNN, BBC or Fox TV news 24 hours a day(aka 'truth deprivation'). No - even then we wouldn't crack.
(On second thoughts, maybe there are limits to how much torture we can take...)
December, 2005
EV Confidential: Who Killed the Electric Car?
- watch Sundance film trailer and three related video clips...

(Correction! Reports of the electric car's death have been greatly exaggerated. Buried alive? Yes! Deceased? No!)


Click the black banner to watch EV Confidential trailer

Chris Paine's Sundance Film Festival(Jan 19-29) entry has been picked up by Sony Pictures Classics and follows his earlier, shorter cinematic production - the mini-masterpiece "Death of the Electric Car"(watch video)

which also includes a brilliantly staged
Mock Funeral for the GM EV1(watch video).
- The Tom Hanks/Letterman Show footage included in the Sundance film and trailer will be familiar to long-time EVUK'ers from our April 2004 'Hankster'/Letterman Show feature.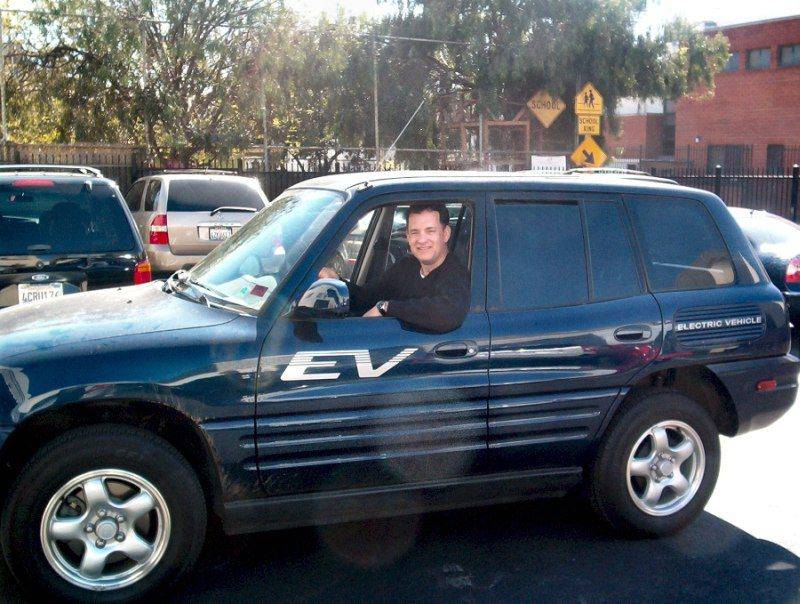 Click star or car to watch full Hanks-Letterman clip again(Courtesy EV Charger News).
But come on Tom! It's surely time to bring us...
"The Green Mile II" - this time, though, replacing the
electric chair and death...with the electric car and life !
(And by "life" - we do mean freedom..)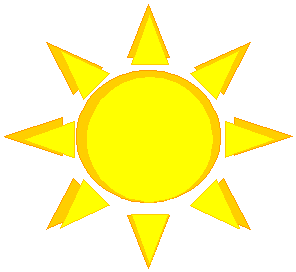 "EV Confidential" & EVUK were also both recently and handsomely plugged by The Observer("Guardian on Sunday")
...in an exceptionally bullish, Clarkson-thwacking little piece neatly entitled "Stuck on the Grid" by the relatively revolutionary Lucy Siegle.
And although her response to the perennial charge that "EV's just transfer the pollution to the (..yawn etc)" is not quite the
slam-dunk rebuttal it could be, Ms. Siegle certainly dishes up the kind of free-range, joined-up journalism we will need by the truckload if we're to keep EV's and the EV Dream alive and kicking in Britain and throughout Europe in particular.
- So who IS still trying to kill off - or indefinitely stall - the electric car? For a more global perspective see :
EV/ZEV Broken Promises - EVUK/Daily Telegraph(Nov 2004)
..or listen to Homer Simpson and friends sing an answer to the question "Who holds back the electric car?" in The Stonecutters' Song.

Click Homer - then select "Stonecutters' Song"(Amazon - it's free!)
Re-View: to watch all FOUR video clips again click here: 1, 2, 3, 4.
December, 2005
November EV highlights incl. Clooney in Mirror
and MIT's Sadoway on Li-ion v. Hydrogen...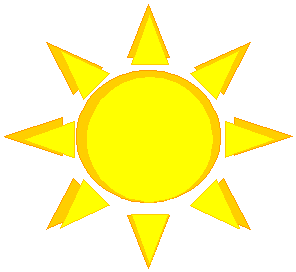 Clooney talks to Britain's anti-Iraq-war tabloid the Daily Mirror about his Tango EV and "Syriana" - his latest politics-and-oil thriller.

(Watch Syriana trailer)
- As far as we know, this is the first time that a mainstream UK media outlet has mentioned Clooney's high-performance Tango - let alone asked the actor a direct question about it. But given Syriana's sordid realworld subject matter - oil, CIA / corporate / political corruption and the Middle East - it'll be amusing to see how long the rest of our TV movie pundits, talk-show hosts etc. will be able to go on side-stepping the Tango and avoiding all references to EV's in the run-up to the film's UK release in March 2006. Here's a little bit of Clooney in the Mirror :
"With Syriana we're going to get beaten up politically in some places. Fair enough, because we've taken a stand."
"It is not an attack on the Bush administration but it is an attack on the system that has been in place for 60 or 70 years - oil always being at the centre of it." The film has a dig at how big oil companies drive world events, something George feels strongly about. In LA, he nips around in an eco-friendly, one-seater(EVUK Ed: Duh! 2-seater - as in "It takes two to...") electric car that does 0 to 60 in four seconds, but he knows that in other ways he is harming the planet.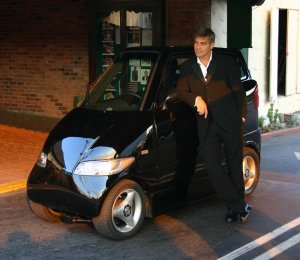 "It's faster than a Porsche Turbo, so it's fun," says George. "I'll pull alongside some big car, then we floor it and I go flying by. "Anyway I can't do a film about oil company corruption and drive a Bronco or a Hummer. I'm not a big gas guzzler but in other ways it's tricky - if I'm in a private plane, obviously I'm using up a lot of gas.
"There are all these conflicts. You just try to do the best you can to walk the walk as much as possible. "
(Read full Daily Mirror Nov 22 feature)
(Read EVUK's Oct '05 Clooney/Tango feature)
Careful George! You might want to check your profile - FBI profile that is - especially if the following November 22 news story is anything to go by: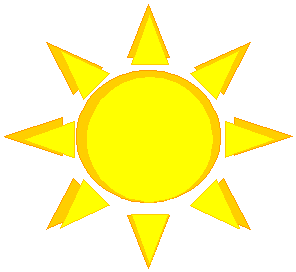 "Electric car driver was not an eco terrorist - FBI admits."
As Grist magazine reports(Nov 22):

"The FBI will issue a rare "letter of regret" and pay environmentalist Josh Connole(photo) $100,000 after mistakenly arresting him for domestic terrorism...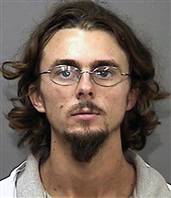 His suspicious activities included living communally with fellow vegans, installing solar panels, protesting the Iraq war, and (horrors!) driving an electric car....FBI agents arrested him, held him for four days -- often chained to a floor -- and prodded him to confess to the arsons. But oopsie! Another guy did it....
Asks Bill Paparian, Connole's lawyer, "How does advocacy of electric cars become the basis for suspicion?"
( Click here for in depth MSNBC report)

Fact is indeed looking a whole lot scarier than Hollywood fiction.


- See "Enemy of the State" - the film's poster strapline(left - click to enlarge) reads:
"It's not paranoia if they're really after you.."

- Note to FBI profilers / precogs : for $100,000 we would gladly be wrongly arrested and imprisoned for a few days - so do we qualify...yet? What if we print this: "One's man's eco-terrorist is another man's freedom-from-oil fighter." ?

No - the truth is that we eco patriots all readily agree with Tony Blair's Chief Scientific adviser Sir David King that Weather of Mass Destruction, climate change and their root causes - primarily fossil fuel fundamentalism and oil addiction - pose a far greater threat to the long-term security and prosperity of our countries and planet than Islamic or (even) right-wing Christian fundamentalism ever could.
- Moreover, these highly dangerous fossil-fuel extremists and oiligarchical zealots are well-known and can be readily identified - the intelligence of an FBI profiler is not required. We can surely all agree that the sooner they are rounded up and incarcerated the better for all of us...

(FED-up with having your intelligence insulted by a news media that's lost the will to seriously/effectively challenge the corporate political consensus? Then why not watch Democracy Now TV (it's free!) either online or now - here in Europe - as 'real TV' via Hotbird satellite(Freespeech TV/Homa TV) at Transponder 97, 27,500 Ksps, 11,585 MHz.
For example - watch this superb Dec 19 report/studio discussion re FBI surveillance.)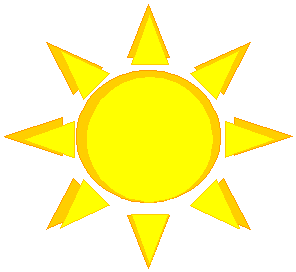 MIT's Professor Donald Sadoway on lithium cells v. hydrogen fuel cells(Nov 22 interview: MIT Technology Review)
- "Why hydrogen might not power future vehicles and lithium-based batteries might." Here's a brief extract:

Donald Sadoway: What got me into this in the first place was the desire to get rid of the internal combustion engine....
I don't believe in fuel cells for portable power. I think it's a dumb idea.... Where's the infrastructure? Where are we going to get hydrogen from?...Have you seen the price of platinum? Lithium for lithium ion batteries is expensive. But it's not like platinum. Lithium right now is probably $40 a pound. Platinum is $500 an ounce(EVUK Ed: No - as of Nov 30 $1000 ! ).
I think we could easily double the energy capacity of what we have right now. We have cells in the lab that, if you run the numbers for a thin-film cell of reasonable size, you end up with two to three times current lithium ion batteries.
But there's more. The fantasy of all fantasies is chromium. If we could stabilize chromium as a material for battery cathodes and I could...give you a battery with 600700 watts per kilogram of energy capacity with reasonable drain rate - that says good-bye hydrogen economy.
Let's keep the research going. Let's use the phrase that they used in the early days of nuclear power - "I want this stuff too cheap to meter." I want these batteries so cheap you can give them away.
(From "The Lithium Economy", Mit Technology Review, 22 Nov)
See also: EVUK's May '05 Q&A with Professor Sadoway re "sLimcells".

Now from the "War on Terror" to the "War on Terra" - from the demonization of eco-activism to TV's defiant celebration of fossil-fuel fundamentalism: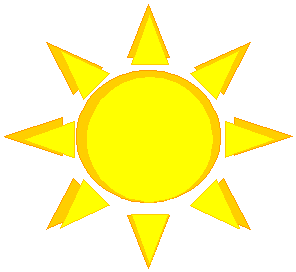 BBC's Top Gear awarded Global Emmy in the ever-popular category "Greatest misuse of public money by a public service broadcaster - given the the state of the planet".
Oh boy! What can we say that we've not already said? These guys don't even get that they're on the Titanic - let alone that the "ICE" is a major threat that we have to deal with now - not the day after a tomorrow that never comes.
When the government's Chief Scientific officer Sir David King
(yes - him again..) said as much to the Independent in February 2002 "British Government's chief scientific adviser calls for petrol car ban" his words were of course promptly buried by a corporate media hell-bent on preaching the exact opposite.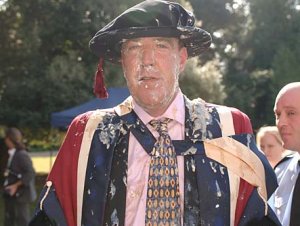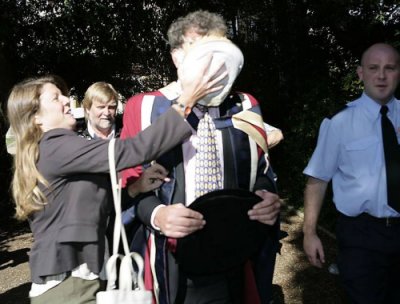 A smash-hit all right! After the "just desserts" hit-job in Oxford the media's Clarkson-promoting PR-machine has shifted into overdrive...(Photos:Adrian Arbib)

Yes - this award is about as public and defiant a declaration of corporate loyalty you're ever likely to see from a global media that is even more addicted to and prostituted to the Internal Combustion Engine(ICE) than it ever once was to cigarettes and the tobacco industry...
...And speaking of tobacco and addictions: when Clarkson appeared a few weeks ago on the Jonathan Ross

show he told his host that he had "lost his dignity" by buying an electric car but also went on to reveal that as a die-hard chain-smoker he himself was now so short of breath he was finding it difficult to climb stairs and keep up with his children.
Hmm. Now perhaps, Jeremy, you know how the planet feels. Exhaust'ed and abused. And without your health where will your "dignity" be five or ten years down the road...?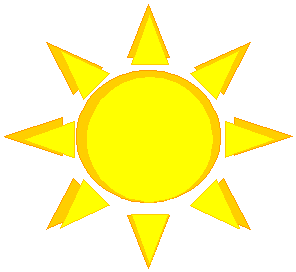 Scoot Electric: Going the Green Mile, Park & Charge - and a Eulogy to E-Scooters.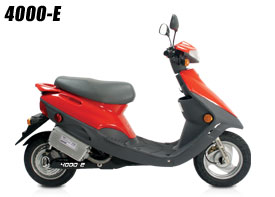 The award-winning direct drive EVT 4000e
We were also contacted twice - and for different reasons - in November by former BBC Freelancer Tony Cheverall - now Media & Communications Manager for Scoot Electric - those reasons being :
1) Going the Green Mile Thursday, Dec 8th - University College of London. This event will officially launch Camden's and Transport for London's Park & Charge and New Ride initiatives. The first Park & Charge site - providing secure park and charging facilities for ebikes and escooters - will open at NCP car park Drury Lane, close to Covent Garden.
2) A Eulogy & User's Guide to Electric Vespa-style scooters
- by evangelical , Leicester-based Scoot Electric customer(EVT4000e - photo) and former petrol moped owner - Simon Kear. Covers everything from all-weather gear and insurance to real-world performance and running costs - plus countless reasons why you should pull the plug on petrol-power.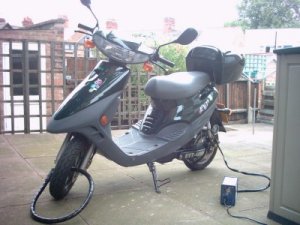 Here's a little of what Simon says:
"The city in which I live, Leicester, has become increasingly gridlocked, with parking anywhere at a premium. Although I do 15-20 miles a day, most of these journeys are less than three miles. The cost of using a car, coupled with the parking problems, means this form of transport has, for me, become non-viable. I still have a car but use it infrequently. Not surprisingly, the costs of maintaining and running my car have plummeted. I initially purchased an old Honda 80cc moped in Autumn 2004..."
(Click here for full escooter Eulogy-cum-User's Guide)
- EVUK contacted Simon to check what had motivated him to write this review for Scoot Electric - had any money or favours etc. been exchanged at all? His response was emphatic:
"No - it's all genuine. In fact, I've been so impressed with my EVT that I recently bought a few shares in Scoot Electric - more to show solidarity than to make money. (In the current fuel and environmental crises, if these escooters don't make it, nothing will.) But that's as far as my association with the company goes. I use my EVT every day (average 20-25 miles), regardless of the weather. It's never given me any problems and is great to ride. By the way, I used EVUK extensively before deciding to make the switch...".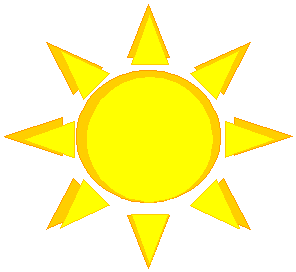 MDI Air Car - German TV (3Sat's "Nano") brings positive news from the S. of France.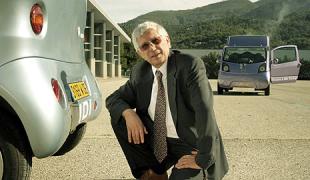 - Yes, just when you thought most people had given up on the Air Car the highly-proficient "Nano" production team decided to revisit Guy Negre in November at his factory in Nice and returned surprisingly confident that the first Air Cars could indeed be rolling off the production line in the first half of 2007. See programme transcript & English translation(Google).
Programme note: "Nano" can perhaps best be described as a 5-day-week TV version of New Scientist, Bild der Wissenschaft and Scientific American - but with far greater emphasis on real-world eco-innovation. Future-focused, brained-up, unpatronizing and expertly sceptical where appropriate, this very un-BBC solutions-oriented programme clearly has no chance whatsoever of ever being nominated for an Emmy !
("Nano"(3Sat) reception: Astra Sat 19 degrees east, free-to-view, 17.30 UK time - repeated 3 times daily.)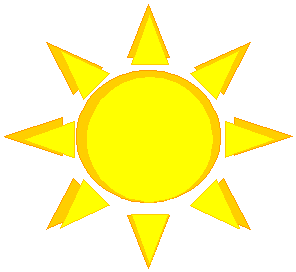 Miljøbil's 200 km per charge Smart EV
- launch in late 2006(?)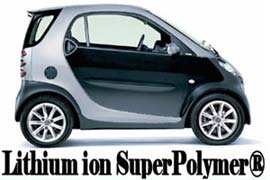 - following the press presentation of the Smart EV prototype in November in Norway we asked Miljobil's Bjørn Nenseth, among other things, why the company's website(www.miljobil.no) is still making no mention of the car and why there is so little Engish-language reporting about it. Unfortunately, all we can divulge from Bjørn's response is that the company is hoping to produce the first vehicles by the end of 2006.
See also: Miljobil/Electrovaya's (RAV4-like?) Maya 100 - as described in EVUK's May 2005 report,"Electrovaya ties Norwegian knot".
November, 2005
Superlight / fast "SIE" Li-ion ebike just got even better !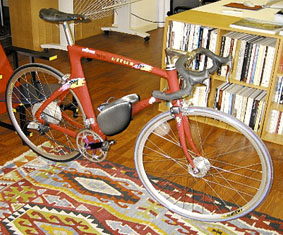 Two years ago we rated it - kilo for kilo - the best electric bike in the world by miles - in terms of both mph and miles per charge.
Well now Barcelona-based self-builder Roger Layola(ambcarinyo@hotmail.com) has contacted us again to say he's further supercharged his incredible, minimalist Lithium-powered "SIE"("Superlight Integrated Electrobike").
Range is now a whopping 56-168 miles(90 - 270 km) and top speed 40 mph* (64 km/h).
Breathtaking! What a tour de force - now we can all pretend to be Lance Armstrong...
Roger - who's putting together a step-by-step DIY guide for us - tells us he's still using Thunder Sky's Cr-F-Li batteries but has switched to the TS-LCP50AHA model:
"These TS-LCP50AHA Cr-F-Li batteries are better at motor discharges, the results are incredible." he says.
*Legal note regarding the SIE's 40 mph top speed:
...according to EU lawmakers, bureaucrats, commissioners etc. by far the most energy-saving way to travel from A to B is to simply have one's private secretary or personal asistant call for an EU-taxpayer-funded limousine - preferably a diesel of course - if you 're a practicing and devout EUtopian...
Remember: "Drive a diesel, aka 'oil-burner', to save the planet - you know it makes sense."
- See Top Gear for further BBC-approved, public service guidance and advice on road-speed and the law.(What do you know - it's apparently not illegal in the UK to own and drive a car that's capable of 150+ miles per hour...)
November, 2005
EVUK among Top 5000 sites - in Good Website Guide 2006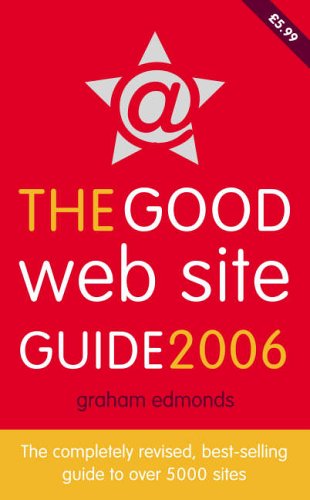 "The completely revised best-selling guide to over 5,000 sites"(Harper Collins: ISBN 0-00-719385-8.)
Available for a stocking-filler price of £4.79 from Amazon)

Please forgive this rare(?) trumpet-blowing moment...

but - given
that Google now catalogues and searches well over 8 billion webpages - we are, quite frankly, tickled pretty pink to have been singled out for this year's next year Guide.
Yes - there's no denying that the book's back-cover blurb has gone straight to our heads(though sadly not yet to our bottom-line or cash-flow...) :
"The very best sites in each category are chosen and reviewed with many other sites featured because they are unique or have something about them that stands out."
"A must-have for parents and children alike."
Amen and Hallelujah ! Could this mean that fame and fortune(sustainable and $$green - naturally) - not to mention real, long-range, affordable EV's - might be just around the corner at last?
Even more encouraging and unusual for this type of compendium(contrast with the uninspiring Rough Guide Website Directory) is its new-found environmental focus - as author Graham Edmonds(goodwebsiteguide@hotmail.com) explains in the Guide's introduction :
"Despite the bright red cover there's a 'green' tinge to the book this year as we've included a section listing all the sites covering environmental issues and help."
So now that a major publisher like Harper Collins has seen the green light - how much longer can carmakers, oil companies, governments and the media continue to dither at red and amber ?
- EVUK's Good Website Guide entry can be found on P.65 of the Guide under "Cheaper & Greener Fuels" - that's two full pages before...ahead of...prior to...Top Gear...and one page ahead of What Car? and Auto Express magazines. Priorities? Sorted !
- Why not join us in contacting Rough Guide(mail@roughguides.com) publishers urging them to take a (green) leaf out of Harper Collins' book? And suggesting, perhaps, that they get on track and up to speed - on environmental issues in general and on clean, alternative transport in particular?
October, 2005
BBC's Jonathan Ross buys wrong car - for the right reasons?
(..for his wife and the planet - allegedly)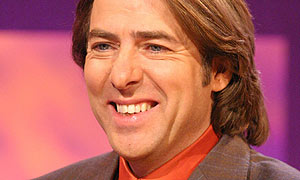 In last week's "Friday Night with Jonathan Ross"(Oct 21), JR tells his peak primetime TV audience - with the aid of family photos - that the REVA G-Wiz he just purchased for his wife(below) not only looks funny and sounds like a (...wait for it) milk-float - but is also hilariously slow on hills. To a crescendo of laughter he finally lets rip with a few trademark expletives when recalling how G-Wiz suppliers had asked him for a quote - a celeb endorsement - for their website.

So why, dear Jonathan, did you decide to buy the car at all? Did you not see it or hear it or test-drive it before making the purchase?
And given that you began your meteoric TV and radio career as a researcher - did you not think to..um..research electric vehicles before buying?

Did you not, for instance, stumble upon EVUK and see what your A-list Hollywood guests and chums - like George Clooney - are driving these days?
(Watch/read most recent Jonathan Ross / George Clooney interview)
Come on Jonathan - are your wife and the planet not worth the price of a 150 mph Tango from Prodrive of Banbury - that's around £49,000...or just 5-10% of your reputed annual income?
Why not pick up the phone and give Clooney and Prodrive a call - and show us all that you care more about your wife, your children's future and the planet than you do about cheap laughs at the planet's expense?
Then at some point you could perhaps set the record straight by regaling your audience with rib-tickling anecdotes about how you always get the last laugh in your Tango(0-60 in 4 secs) when :
a) you leave peeved Porshe, BMW, Jaguar - and even Kia - drivers for dead at traffic lights
b) you don't have to pay congestion or parking charges in central London
c) petrol prices are pumped up yet again......
We feel sure that BBC governors and their corporate/government bedfellas would jump for joy at the mere thought of such jolly truth-telling on primetime TV...
(If the Tango's not to your taste, Jonathan, then how's about - at less than half the price - a 125+ mpg plug-in(able) Prius+ hybrid from Amberjac Projects in the UK?)
...all of which leads us seamlessly to the G-Wiz and BBC Radio 4's "EV Virgin/Ingénue Extraordinaire" Peter Day - presenter of
"In Business".
Listen to "In Business" on the G-Wiz and EV's(20 Oct '05).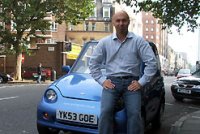 Our verdict ? Quite frankly, the only part of Peter Day's report that is genuinely bold, refreshing and bang on the money is the contribution from GoinGreen 's Keith Johnston(pictured) who dares, albeit tentatively, to touch on a few uncomfortable political/corporate home-truths and taboos and also mentions REVA's 125 mile per charge 75 mph NXG prototype as well as confirming that the range and power of the current G-Wiz will be boosted in 2006.
(So how's about giving Wossy's wife a free upgrade next year - on condition he then sets the record straight on national TV?)
Apart from that, the BBC's persuasively posh Peter Day is clearly determined - despite all the conspicuously unreferenced EVidence to the contrary - to advance the yawningly familiar herd-trap fallacy that pure battery EV's are - and should remain - short-range, low-speed
niche-only little city-cars which - phew! - will by definition pose little or no threat to the ICE- and oil-rigged status quo. Well that's all right then, isn't it?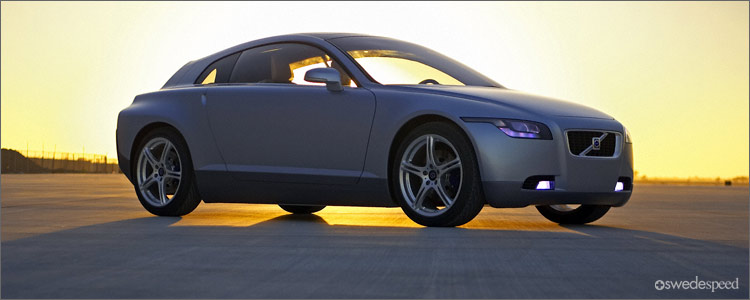 Now who on earth would want a non-niche EV like this
180 mile/charge, 85 mph Li-ion Volvo 3CC - what with soaring petrol prices, global warming, wars for oil, local air pollution, noise pollution, congestion-charging..?
Sadly, like so much mainstream media output this timid BBC radio offering is infinitely more interesting for what it leaves out than for what it leaves in: you will for example wait in vain for any reference to any of the following long-range advanced EV's or prototypes: the all-electric RAV4, Nissan Altra, TZero, Mercedes "A" Class, Horlacher Sport, Solectria Sunrise, Venturi Fetish, Volvo 3CC, Mitsubishi Eclipse/FTO/Lancer, BlueCar.
And surely the "EV Understatement of the Decade" comes from Autopolis's John Wormald when he says "I have always felt that Europe would be a more natural venue" for EV's.
Bingo !
The reality of course is that if a global player like Toyota had genuinely wanted to break through the politics and popularize cheap-to-run, green EV's like the electric RAV4 in the late 1990's - they obviously would have publicized and marketed them first and foremost in $4-5 a gallon, eco-conscious(so they say..) Europe - and not exclusively in $1.50 America and Japan !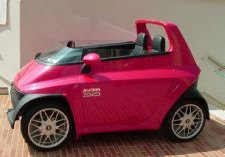 Beyond niche and cliché: REVA's 125 mile per charge, 75 mph NXG prototype
Related Links: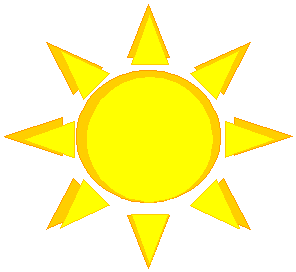 Jonathan.Ross@bbc.co.uk Alternatively: BBC complaints at: http://www.bbc.co.uk/complaints/news/2005/04/19/18697.shtml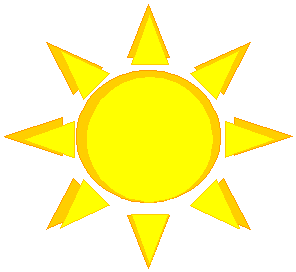 Horlacher Sport - a lightweight, aerodynamic, visually stunning EV - way ahead of its time. Set a world EV single-charge distance record of 541 km in 1992.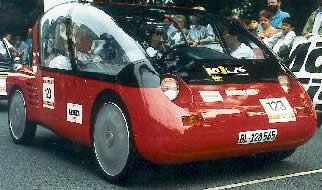 Horlacher Sport - set 541 km range record in 1992
My...what a long way we have come in 13 years - thanks to the environmental commitment, courageous leadership and long-term vision of our political, media, corporate, educational
- and religious - establishment.
What a mess the planet would be in without them!
Joking aside, there is indeed a tantalizing connection between the 541 km(max) Horlacher Sport and the 64 km(max) REVA G-Wiz: Click here to find out what it is.
Click for more News >>>