Join the green "Axis of EVol-ution"!
EVUK Exclusive:
- how Enemy of the State's EV TV ad got lost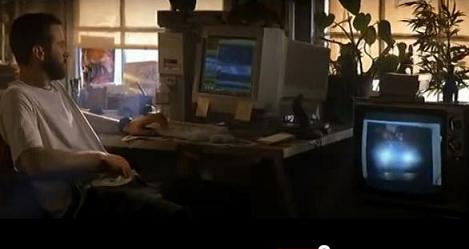 in (German) translation
German TV confirms BYD taxis' 305+ km range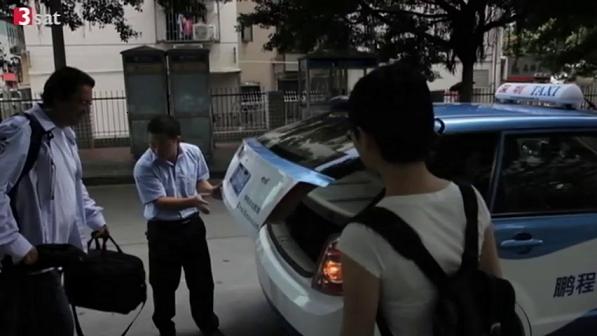 ..with air-con full on(EVUK excl. clip)
2,142 km in 24 hrs - in 1999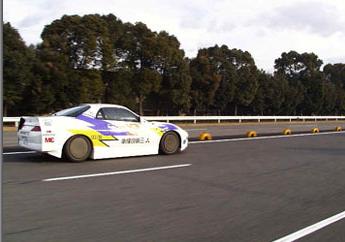 - Mitsubishi's Guinness World Record - still buried after all these years..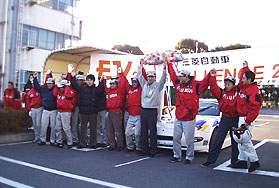 ..the Mitsubishi FTO - and the team to beat
Etox detox:
£15,000 ! If Turkey can do it(price+style Revolution)..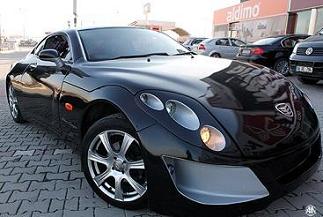 ..then why not Egypt, Tunisia, Greece..?

---
News archive (cont'd from col left)
New! Gaza EV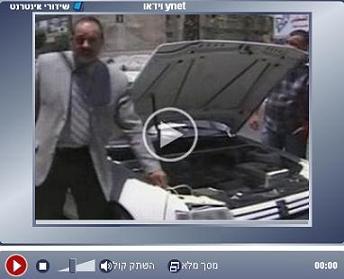 breaks fuel blockade
New! Presteigne ebike rally - 'bigger & better'(May 17-18)
New! Black Cabs, Green Tomatoes
New! Accident-prone Bond and Top Gear - jinxed ?
New! Two companies(Ajanta, Farnow) plan 1 lakh Indian EV rivals to Nano
Plus: will Iran join EV axis ?
New! Zzzenn, Zzzzap - and EV



press release fatigue...
New! Jay Leno takes
2008 Tesla Roadster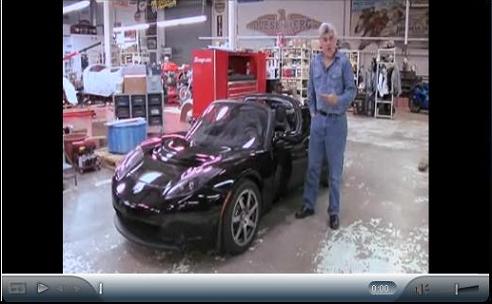 for a spin (NBC video)
(Updated: 31/3/08)
Re-View! Economist & Guardian in EV Trash-talk shocker !
New! Denmark - a far Better Place for Agassi venture !
New! Moving EV production to India - eco heresy ?
Update(31/3/08): Dynasty EV sold to Pakistan Co.

New! Daily Telegraph claims ZeCar "exclusive"



- 4 months after EVUK (!)
New! sQuba: when will Bond ..


... and Broccoli go green ?
New! UK media wowed by £15000(?) ZAP Alias 3-wheeled performance EV
New! Electric cars for Israel ...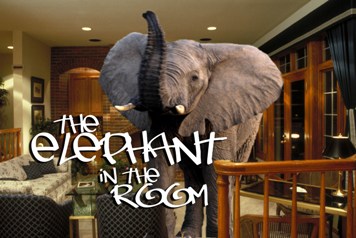 ... electricity cuts for Gaza...
New! Eight Tata Nano's for the price of ...
... one G-Wiz ?!
New! Solartaxi in Bali: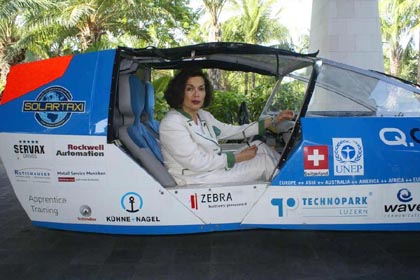 Watch: Bianca Jagger, a Nobel Laureate, NY Mayor ... and a Midnight Oil Minister..
New! Eddie's low-cost Li-ion ebikes take off
New! Stanford's Nanowire
lithium batteries promise
1000+ miles/charge
New! November News wrap: Zap Xebra beaten by ZeCar,



EV's at British Int. Motor Show, police trial Vectrix
- and much more
New! CNBC must-C TV:
JR's ebike..



.. Agassi's $200m, World Energy Congress etc
New! Subaru double range of R1e to 200km / 125 miles
New! UK Breaking News Exclusive: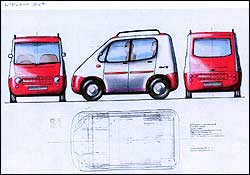 - GVT EV's are GO !
New! CNN's 'Eco Solutions'-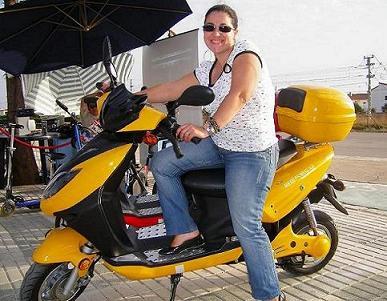 - featuring electric wheels ?
New! Frankfurt update:



- CEO confirms: electric Loremo planned
New! E-Loremo debate hots up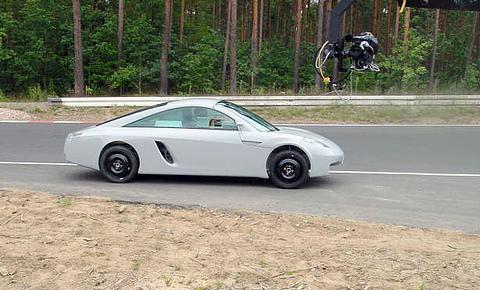 - but only in Germany..
New! Live Earth:
'Help Us Out' - 24/7/365
Solartaxi World Tour - Diary,Videos - latest
New! EVUK Q&A: Lightning Cars...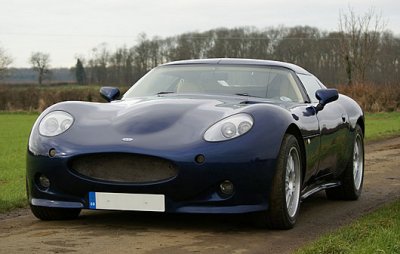 ... take on 'Lightning Rod'
New! Solartaxi World Tour - video diary
(Watch CNN Turk, Berlin etc videos)
New! Duran Duran in Tesla Roadster at Live Earth?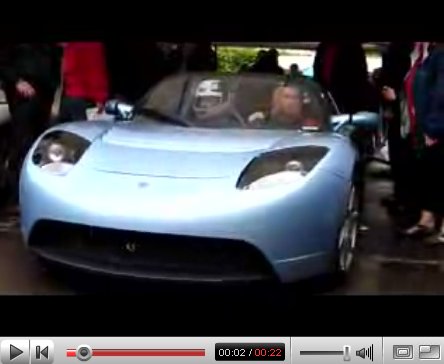 Pure fantasy - or what?
Now see post-Live Newsflash !
New! July 3 start:
SolarTaxi World Tour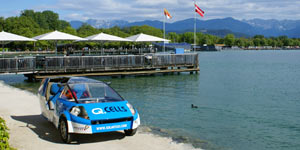 needs you!
Now watch exclusive video !
New! Eco Car World, Yokohama, Japan.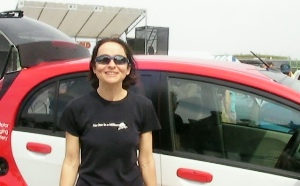 - EVUK exclusive video report
(Updated: 24 June!)
New! 1000+ miles/charge
Li-ion ?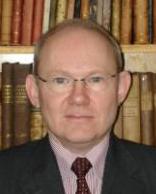 - Scottish scientist's high hopes for 'O2 Electrodes'
New! May 14,'07: Tesla on ABC News



Nightline (internet-) TV
New! ZAP's week: CNBC interview..



..PML link-up, Lotus visit...
New! Robert Redford's 'The Green' eco TV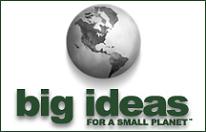 series debuts on Sundance TV
New! Watch "Who Killed the Electric Car?" report



- with extended excerpts and interviews(Dem Now, Apr 13)
New! Watch Killacycle hit 156 mph and 0-60 in 1.5 secs using A123Systems Li-ion
New! Electric Motor News TV -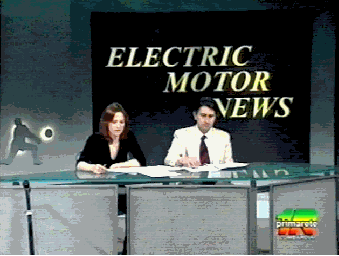 tune in - and turn up the volume !
New! Low cost lithium ebikes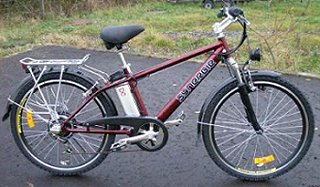 hit UK streets New! Oscars 2007 - roll out
the green carpet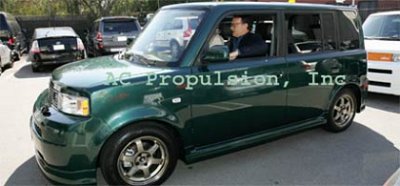 - but will Hanks be driving the eBox ? New! Make Green Pay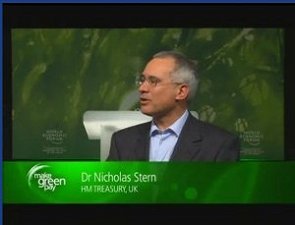 Watch CNBC video New! 500 long-range(112 miles), fast(62 mph) TH!NK EV's promised by summer 2007
New! Plug-ins & EV's need not burden grid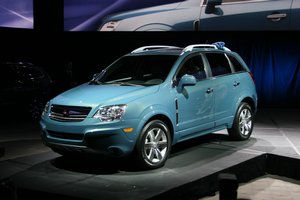 - the consensus goes global
New! Take that - Toyota!
GM's Chevrolet Volt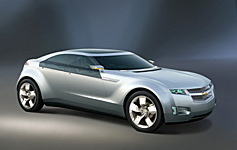 plug-in debuts at Detroit Show
Watch Video presentation
New! Park and Power -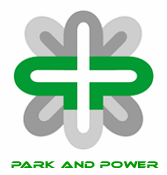 -a shameless plug for a new sponsor..
New! New TV channel(UK/Europe/Int) shows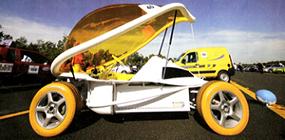 Zooop EV 480 times a day(no really!)
Also: watch Zooop zip round Paris
New! Phoenix SUV & SUT: 'One Nano Step for Man -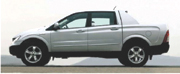 - One Giant Leap for Mankind '
New! Lithium ebikes now...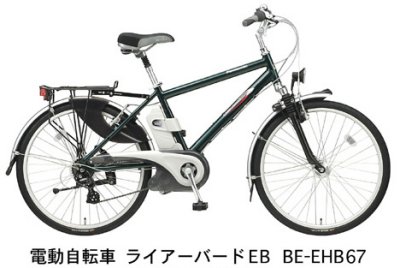 ..same price(in Japan!) as lead-acid in EU/US
New! Altair Li-ion cells could last '40 years/15,000' charges
(See also: Altair SUV video below)
New! EV Symposium(EVS-22) in Yokohama, Japan, Oct 23-28(exhibitor list)
New! Watch: Fifth Gear puts Top Gear to shame...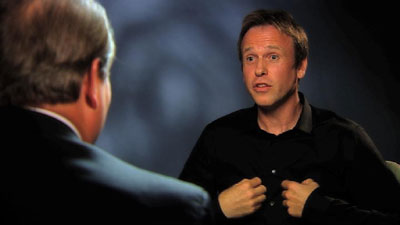 ..with Al Gore Tesla/climate Change interview(Youtube)
New! 200 mile /10 min charge Altair SUV gets mass test-drive in US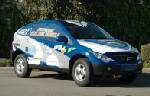 (Video clip, Gravid Films)
New! Watch: CBS News on
fuel cells v batteries -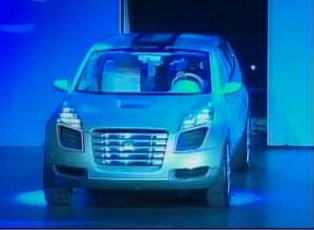 - and the BBC on neither!
New! City EV's: three Davids vs. one Goliath?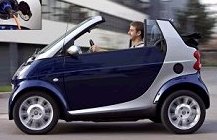 New! Tesla Roadster(0-60 in 4 secs, 250 miles/charge) -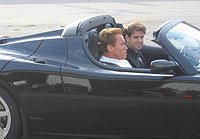 - the best TZero spin-off so far?
New! JCB Dieselmax - the fastest 'oil-burner' on the planet
New! NICE Mega City EV - first photos just in...
New! 'NICE' surprises in store..



..at British International Motor Show?
New! Plug-in taxis head for London...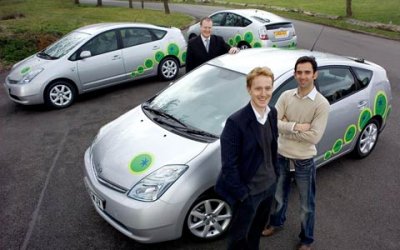 - plus a few Gruadian corrections!
New! Toyota announces new RAV4 EV policy(GreenCarCongress)
New! BBC Radio 4 vets EVUK for "Who Killed..." debate
New! Bibendum Paris(June 8-12) -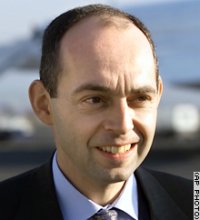 - ignored by UK mainstream media(as predicted!)

New! BBC and Attenborough - some green bottle at last?
New! Electric vanguards -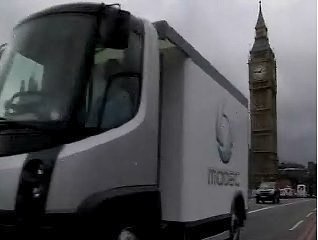 - Q&A with Modec director Trevor Power
New! BBC's green fly-on-wall hits mark
New! Attn David Cameron :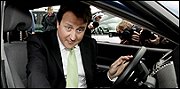 - plug-in your Lexus hybrid and get 60 mpg!
New! Watch Now!
"Rob Newman's History of Oil"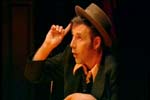 - a satirical tour de force New! The Independent goes extra green mile on plug-ins, EV's, ebikes



- plus relateed BREAKING NEWS!
New! TV Alert! Robert Redford(Ch 5 TV,Sun): "Oil fields! This whole damn thing was about oil !"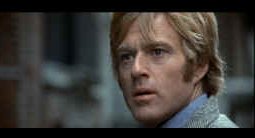 New! Global Village Mystery -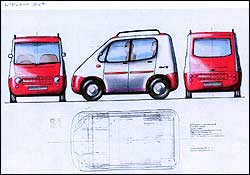 - and a local history lesson
New! Clooney's Oscar triumph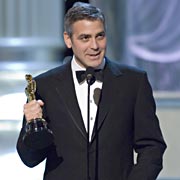 - and UK Tango taboo
New! Young 'misfits' shame Big Boys..



..with soybean/electric supercar(Watch CBS video)
New! Clooney with Tango on Leno ...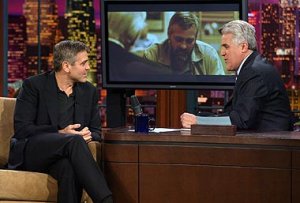 ... video anyone?

New! Cryptic news with clues breaks January blues
New! Hotwires : Rawstuff
- rewired!
New! 'Who Killed the Electric Car?'



Watch Sundance film trailer and related video clips...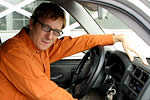 - plus: 'EV Confidential'/EVUK plugged in Observer
New! Nov EV highlights including..
Clooney in The Mirror..


MIT's Sadoway on Li-ion v. Hydrogen..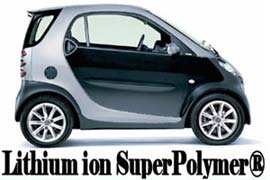 ..and Miljobil's 200 km per charge Smart EV
New! Dec 8th: "Going the Green Mile"
- Camden/Transport for London event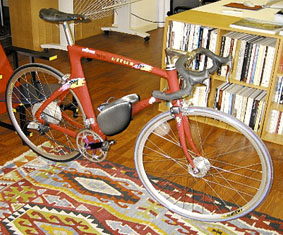 New! Superlight/fast "SIE" Li-ion ebike just got even better!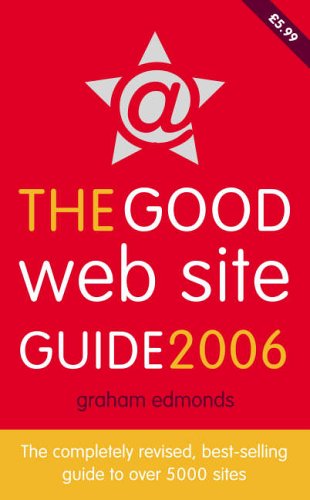 New! EVUK among Top 5000 sites
- in Good Website Guide 2006
(..and again in 2007 !)
New! Could A123Systems/MIT nano-Lithium spark EV range revolution?
New! BBC's Jonathan Ross buys wrong car...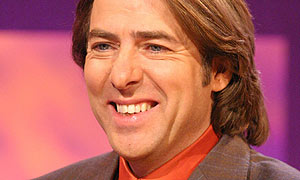 ...for the right reasons ?
New! TV Alert! Scrapheap's EV Challenge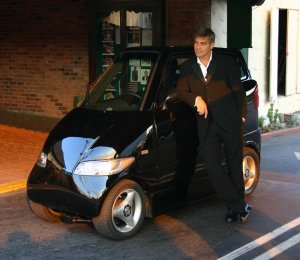 New! From Banbury to Burbank: Clooney with new Tango
- plus 'fantasy face-off' !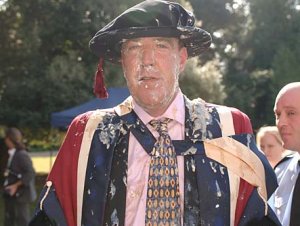 New! Jeremy Clarkson - and BBC - get just desserts
New! Major B2B Renewables Forum: Sept 22-25, 2005, Augsburg, Germany.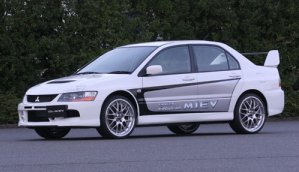 New! Mitsubishi's mighty Lancer Evolution MIEV at Shikoku EV Rally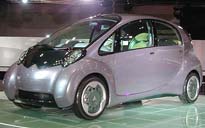 New! Mitsubishi EV to launch 2 years early
- a result!
(Subaru R1e will follow in 2009..)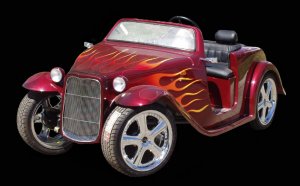 New! Roadster EV wows Porsche owner, Mini driver - watch/read KATU TV News(US) report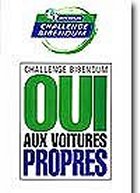 New! Paris to host Michelin Challenge Bibendum 2006
(June 9-12)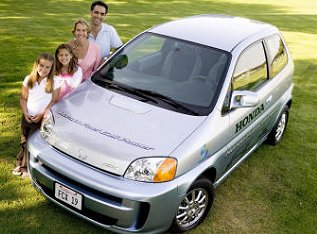 New! Progress reports(x3): Electrovaya EV, Honda FCX, DoE's $195m funding for EV's...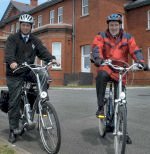 New! Welsh(Pembrokeshire) National Park staff swap cars for ebikes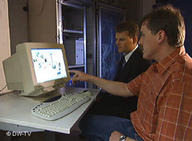 New! Watch DW TV video now! World's first virtual green/clean power plant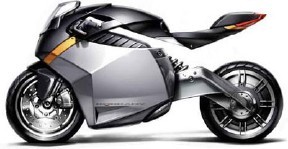 New! Robrady/Vectrix "rMoto" Superbike gets green light(Gizmag)
New! Bottom-Up EV/Environmental Revolution
- in China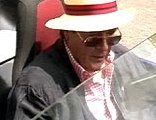 New! Watch clip now! Roger Moore 007 in French Fetish heaven! (Fifth Gear)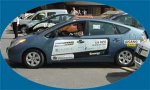 New! 125+ mpg plug-in(able) Prius+ to sell in UK/Europe in 2006 !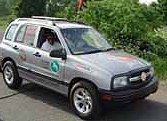 New! Electrovaya ties Norwegian knot

New! Roger Moore and Channel 5 TV get into Fetish Gear
New! Scots beat English...with new EV initiative.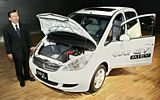 New! Mitsubishi Colt EV - range could be greater than 150 km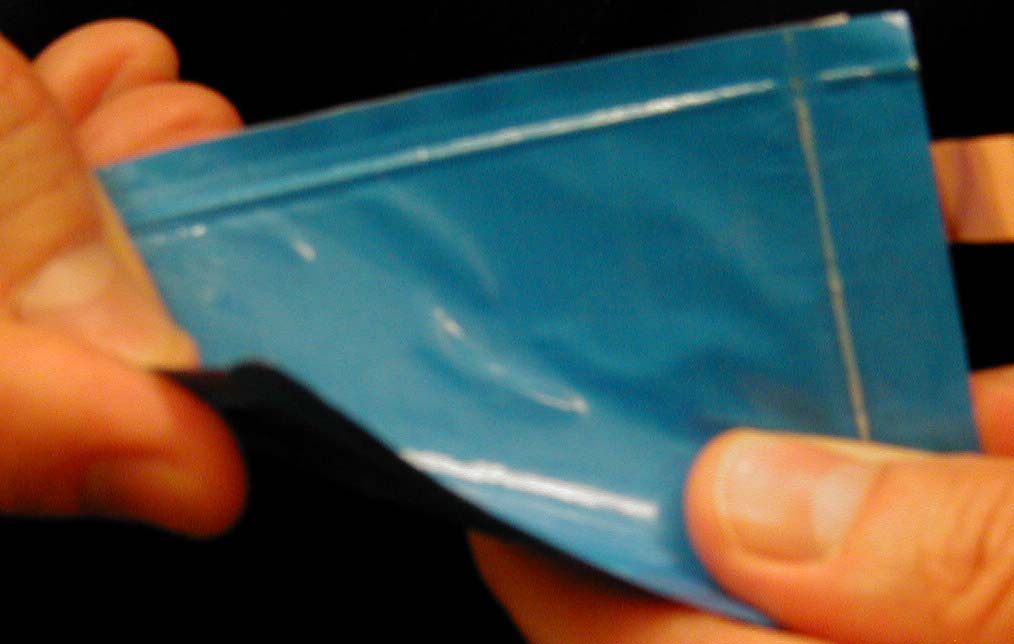 New! MIT's 300+ mile/charge bendable dream cells
- manufacturers wanted!

New! Branson's blue sky brainwave? No - MG Rover were already planning hybrids!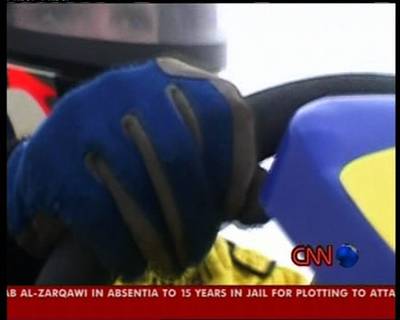 New! "Race to the Future" - Watch CNN's electric go-kart report now !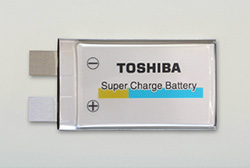 New! Toshiba's new nano Li-ion for cars etc. - charge in 60 secs !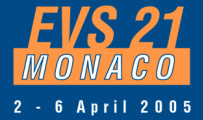 New! EVS21 in Monte Carlo(April 2-6): a quick look ahead - and back.
New! UK race car/aerospace specialist plans novel zero emission Li-ion hybrid.(EVUK exclusive!)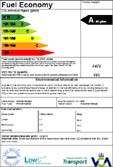 Re-View! Only EV's pass Dept for Transport's green label test.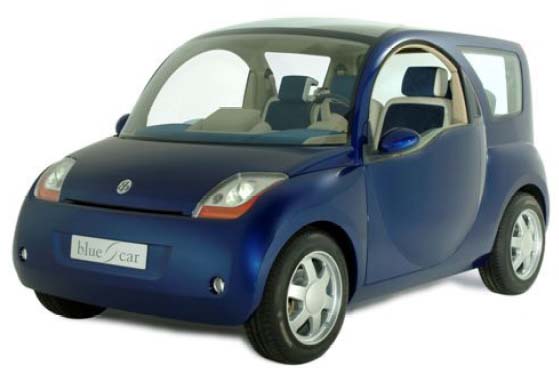 New! Batscap/Bolloré unveil long-range Li-Polymer BlueCar(was "VBE1") at Geneva Motor Show.(Dassault's Cleanova III is there too!)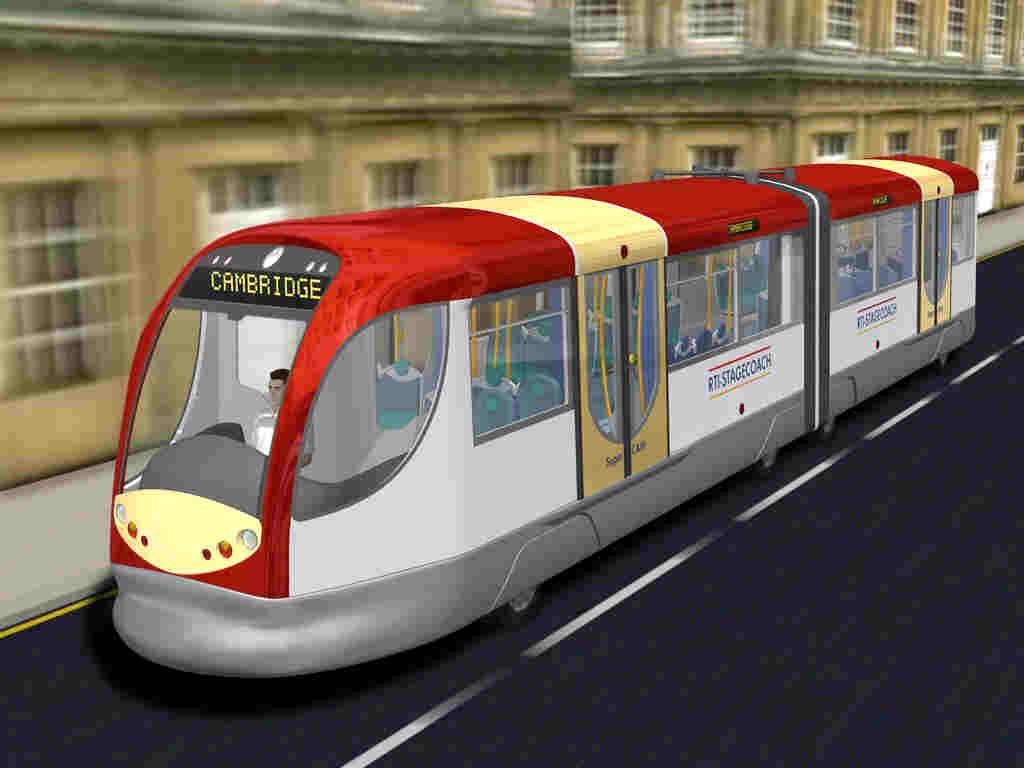 New! Rail-free Trams - and other 'non-stop campaign' news.
New! "Oil: The Party's Over" - Freespeech TV(Watch online)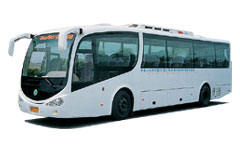 New! Thunder Sky defends (temporary?)
Li-ion price increases.

New! Saphion Gen II Li-ion - poised to charge into lead?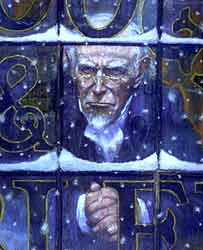 Re-View! DUDE, where's my hydrogen? Michael Moore and the Ghost of Christmas Future. Now with 'Keep Cool' update

New! Spark - CNN's bright new tech/eco-tech show puts BBC TV to shame
New! EV / ZEV Broken Promises: EVUK and The Daily Telegraph (Part II)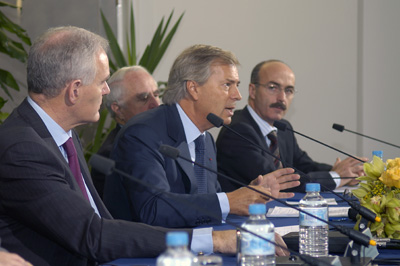 New!BatScap/Bolloré's low-cost, long-range li-ion VBE1 - an update

New! Peter Lyon travels through time in the 250 mph Li-ion Eliica (Auto Express & Daily Mail)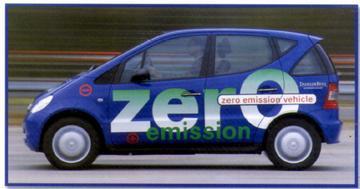 New! EV / ZEV Broken Promises:
EVUK and The Daily Telegraph (Part I)
New! Daily Mirror double whammy: War More Years & God Help America..and the planet!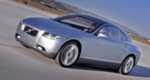 New! Exclusive: Volvo's Ichiro Sugioka tells us more about the 180 mile/charge, 85 mph Li-ion "3CC"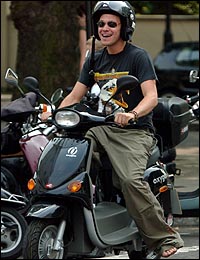 New! Will Young and 'Mr Kwik-Fit' back exhaust-free scooters - could Paltrow, Spacey be next? ScootElectric interview.
(..now with added 'Sam' ! )
New! UK Thunder Sky Li-ion Conference Update
New! Photos of Tom Hanks with 'Hankster'/Scion & Toyota RAV4 EV (courtesy EV Guide, Norway)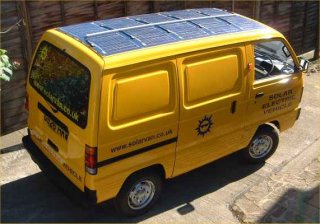 New! Solarvan's Thunder Sky upgrade - one year on
..plus 'Olympic EV Challenges'.
Re-View! BYD China pledges long-range advanced EV production by 2006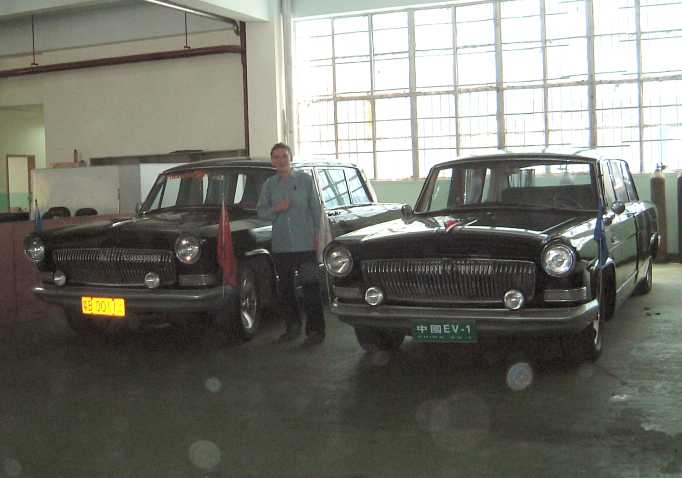 New! Steve Green's
"state visit" to Thunder Sky, China - full story/travelogue
New! Chinese electric sports convertible from Haixingma
- is it for real?
New! BBC1 "Global WarNing" Special (28-30 Jul) -is the Beeb biting the bullet at last? (Update - now read our post-show verdict)
New! EVUK in the Washington Post (Sunday, July 11 edition)
Re-View! Bolloré/EDF low-cost li-ion 'VBE1' promises 187 miles/charge, 81 mph, 2-3hr recharge.(Full French source: autoactu)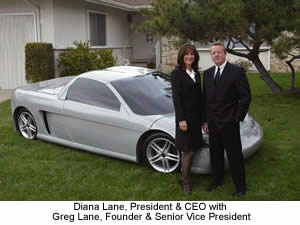 New! The electrifying Electrum Spyder - we talk to UEV's Greg & Diana Lane
New! Fed up of footie flags & empty patriotism? Fly EVUK's Exhaust'ed Planet flag instead!

Re-View! Tom Hanks' Electric Company('Hankster' EV?) - watch Dave Letterman Show clip now! (Even Hotter News JUST IN!)
New! Alexei Sayle: Bush's America "addicted to empty patriotism, petrol, pedestrian-crushing 4-wheel-drive trucks, etc etc". (and Britain isn't?)
New! Ex-GM EV1 pioneers(x2) fully committed to development of ultra long-range, advanced battery EV's.
New! 'Enforcer' ebike gets London police endorsement
New! American Media On The 'Right' Wavelength
New! Rolling Stones, Bill Clinton, Di Caprio in Global Warming concert.(Feb,2003)
New!

Chinese Co. claims 444 km range for lithium EV-saloon. Photos just in!
New!

Watch (free)TV satire Smash Hit online NOW!: 'Between Iraq and a Hard Place'. It's not about oil or mass distraction, OK?!
New! Nu Age/NuPower -another EV alliance announces breakthrough battery technology.(Jan,2003)
New! ZAP announces triple-performance, freeway-capable EV's at Las Vegas Show.(Jan 2003)
New! Is Driving the New Smoking? asks the BBC (at last...).Add your views/vote!
New! TH!NK City takeover-makeover: 200km+ range breakthrough in prospect.
New! Hollywood Beach, Florida: EV Fest, Dec 10-13 2002.
New! Ford design chief's battery-bamboozler - just add hot lithium please!
KERPOW! Check out the comic-book colour pizzazz of Electric Cars.com
New!
Lithium Hotlinks! - 200 mile range plus quick, cheap recharge? Bring it on...
New! Sp- oils of War / Oil Spills of Mass Destruction (updated)
New!

BBC 'in the saddle' ebike interview with EVUK
New! New ultralight, superstrong steel set to revolutionize car (..and EV/ebike?) construction(Sept 2002)
New! China succumbs to F1 / tobacco megabucks
New! Ford - TH!NK China !! (Sept 2002)
New! Avestor/Hydro aim to build first ultra-advanced Lithium-powered EV (Sept 2002)
New!

Royal Parks Police get first ebike
Update! Hyde Park Police in London to patrol parks on new Ecolux Police "Enforcer" ebike... See latest picture!
New! Adbusters : Got Oil?! - a must-see, patriotically-incorrect(sic) spoof !
New!

China to champion long-range, high-performance Lithium EV's ...
New! BBC still omitting "Environment" from Homepage and Ceefax
New!

MDI Air Car Update 2002 !! Official UK presentation of MDI Air Car in London, 20th September 2002
New! Top Gear mag goes MEGA on MDI Air Car (August 2002)
New! Wowie! Bowie takes Soho trips on Zappy...
New!

Help us bring the Toyota RAV4 EV to UK/Europe in 2002!!
New!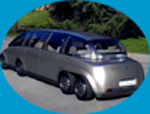 The 186 mpc/186mph electric limo, the 'Kaz': Transport Fit For A Queen or Two....?

New!

"BIG CITY KILLER" - New Scientist March 9, 2002... "If the cigarettes don't get you the traffic pollution will"

New! Tom Cruise and Jay Leno drool over electric Lexus - Supercar-Star of 'Minority Report'.


New!
Economist confirms Lithium Battery potential - the best is yet to come(June 20,2002)
New! BBC Science recommends EVUK (... as does CNN !! )
Update 2002 !!

Lepton electric scooters - outperform the rest by miles/kms, Evercel Nickel Zinc batts - now available in UK. 50+ km per charge .....
New! World's Sexiest EV up for sale: just 10,000(!) - Summer 2002
New!

Kevin Spacey and Dame Judi do Central Park..on a Zappy.
New! Samantha Fox and French Soccer Stars in e-Karting photo-call


New! The Times asks to print EVUK letter(23 May '02)
New!

Made-in-China nanotech-enhanced, long-range Lithium battery-powered EV's will enter the market in near future. 200 miles-a-charge, recharge very cheaply in "under 10 minutes". ...
New! "Britain's Noisiest Roads" - and the Silence of the Media
Newsflash! US Company seeks UK/EU partners for its price-busting, ultra-long-range Lithium batteries...
Ford re-TH!NK City for 2002 : great new look - same old batteries / range...

New! US Senate rejects 50% fuel economy increases

NEW!

Bush's 'Deadly' Alaskan oil: Seagal speaks!
Listen to Real Audio of Seagal's speech! Moving stuff - but is it enough to make a Bush blush ? (Teachers everywhere - please beg, steal, borrow or just plain rent this video!)

Newsflash sensation : Blair Science Chief calls for UK-wide ban on sale of all(!) petrol & diesel cars - a.s.a.p. (Feb '02) (..but media IGNORES story..)
New! Bush backs 'Freedom Car' cop-out.
New!

Natrium FCV: 'soap-powder' power for 300 miles

New!
Punch hits out at 'Blair Petroleum' (BP)
New!

Harry Potter and Zero-Emission Flight...



New! Vorsprung durch(Elektro-)Technik - Electric Mini ("Evergreen") from Germany. Up to 250 km / 156(!) miles per charge - allegedly...
New!
Nanotechnology set to boost battery range/power - AND cut cost. (oh - and recharge 100 times faster..)

New! French Revolution!! - Negre Air-Powered Vehicles(120 miles per charge/ 68.75mph) on sale from 2002. Vive La EV-olution!

New! America's / the West's fatal addiction to (Arab) Oil.

New!

BBC "Top Gear": still clueless about battery-powered EV's...

New! "CAR-cinogen of the Year Awards - 2001" - people will be able to choose their favourite between Benzene, Platinum, MTBE, and PAH - or suggest their own favourite..

New! Kids tell BBC: "We want electric cars!"

Clean air, no-go zones: Royal Mail to go electric

New! 150 mile per charge, 4 seater headed for Britain - ATT RD(Korea) seeks partners .


NEW! "Brain Dead Car Ads"(TV&print)
"Vielen Dank" to J. Gottfried of Friedberg, Germany for sending this tasty/tasteless... 'titbit' ...
Keep sending us your nominations!

NEW!

Catalytic heavy metal danger - alarming new EU study...

NEW! Ford E-Ka and Government's "Cleaner Vehicle Task Force - Question:
NEW! 'Traffic Pollution really can KILL YOU!' New Scientist(Aug. 2000).
'City-dwellers in Europe and the US are dying young because of microscopic particles in air'.
NEW!

Jersey Police love their 1p per mile RAV4-EV
EVUK's Moira Govan heads for Jersey to find out more..

NEW! Jersey Europcar MD would hire100 RAV4-EV's in London tomorrow if Toyota would supply them...

BBC Radio 5 Interview
Live transatlantic chat ( set up by EVUK team member ) with editor of USA's EV World

More News



Moira Govan Turns Heads... And Sucks Amps
UK leading EV-angelist goes to San Francisco...



"California", she says " is light years ahead of petrol-protectionist Britain"..read her report... or



Back in the UK... Moira re-VOLTS... and searches for a real, long-range EV, to learn to drive. Still searching. My kingdom for a Nissan Altra or Solectria Sunrise...

EV HOLLYWOOD
US stars endorse EV crusade..hey Sting, McCartney!! How's about an EV or two in your UK fleets?!!



Homer sings the EV-iltruth...


CAR-tels & CAR-bolics
The UK's car-ad subsidised, car-lobbied media consistently ignores/misrepresents the Zero Emission Alternative. For over three years EVUK's Jim Carlucci has been lashing out at the press with letters, emails, and...'angry stuff'..

NEW! See RAWSTUFF...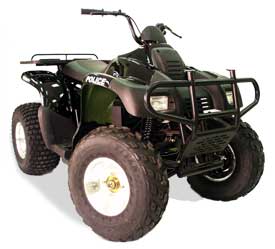 Yes - it's electric! Just one of EVT's range of high-performance, emission-free quad-bikes("ATEV's")
---
For wind-turbines, energy-saving tech and...

Energy & Environment Ltd(UK)
---

Thought For The Day/Decade
Fuel cell hard-sell and filling station dependency..
Americans, unlike Europeans, have every reason not to question the growing fuel cell hype. This side of the pond, however, you can bet your bottom Euro that every vested interest in sight - taxman, oil-turned-hydrogen fuel-supplier(ie. BP, Texaco, Shell etc.) , 'ICE'-maker and 'ICE' retailer(see 'Glossary') - will frantically connive and collude to keep the price of hydrogen fuel pegged at least as high as that of petrol.

Indeed Exxon, Toyota and GM have since 1998 been openly conspiring - sorry "collaborating" - to ensure that we actually continue to use petrol(!) to power our fuel cell cars. So - there'll be no ulterior motives there then. Europe's drivers have two clear eco -nomical escape routes from this filling-station tyranny:

1) charge-at-home battery EV's like the e-Ka, Altra, Sunrise (see DIY clean electricity Hotlinks) AND....

2) fuel cell vehicles powered by 'home brew', DIY hydrogen - ideally stored as liquid for real range. (Attempts will no doubt be made to ban this option on "safety" grounds).Don't expect the media here to dwell on these fuel cell 'negatives': they will no doubt simply continue to dance to whatever tune the carmakers and car advertisers want them to twirl to....
See also The Economist (24th March): 'The Fuel Cell's Bumpy Ride'
See also: "Fuel cells and the Platinum Problem"

Disagree(and don't work for Exxon)? Tell us why



WOT? NO INFERNAL COMBUSTION ENGINE?? "N.I.C.E...."
DOWNING STREET TAPS NEW POWER SOURCE!

THE UK's VISIONARY HIGH-TECH Transport Minister, John Pressconn, today announced that DOWNING Street rooftops are to be fitted with state-of-the art SOLAR PANELS and that Midlands based CLOVER CARS, renowned world-leaders in space-age Alternative Vehicle Technology, would be supplying Ministers with worldbeating Electric Vehicles ( or "ZEL's": 'Zero Emission Limousines's/Limo's ) fitted with Electrofuel's revolutionary 250 mile-per-charge Superpolymer Lithium-ion batteries.
To read this article in full see Rawstuff

** For more on Pressconn, obsolete relics etc. see Hotwire.
"You Can Tell World Leaders by their Cars" - see Hotwire
"Lisa for President?!" - see EVUK's Hollywood page.

Glossary for the uninitiated:
* ZEV - 'Zero Emission Vehicle'
* EV - 'Electric Vehicle'
* ICE - 'Internal Combustion Engine'
* NICE - 'No Internal.....as in Have a Nice Day!'
* mpc - 'miles per charge'



---


..or more precisely..RrrEVolting ActionEndless procrastination, endless excuses but when will long-range EV's hit the High Street?.
Spread the message, wear the T-shirt - logo: "Have a N.I.C.E. Day!/Suck Amps!"
Want to buy an EV but can't afford it? POWERSHIFT grant will subsidise cost of long-range EV's - if you can get hold of one!




NEW!
Not 'FAQs' but 'FMCs':Frequently Made Comments such as "cars are cleaner today"..."hybrids and fuel cells are the future" "the social cost of a car-based society" etc. yawn etc.




Our Hotlinks selection including:
EV World
Electrifying Times
Driving The Future
... Future Driving Now!
Electric Bikes and Scooters